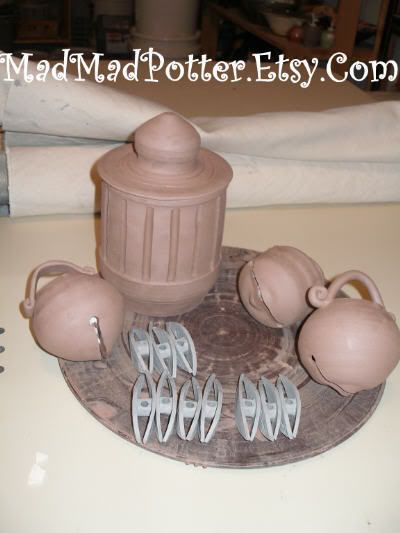 The funny round looking things are reindeer bells. They sound so pretty, and I thought I would make a few this season.
The white funny looking things are tatting shuttles.
The lidded jar is a custom order for a friend.
I switched to working with red clay for awhile, It is absolutely the biggest pain in the butt because it is ever so messy, but it is really pretty when fired.
All these pieces are still in the greenware state. I have a little sanding to do and then I will pop them in the kiln.