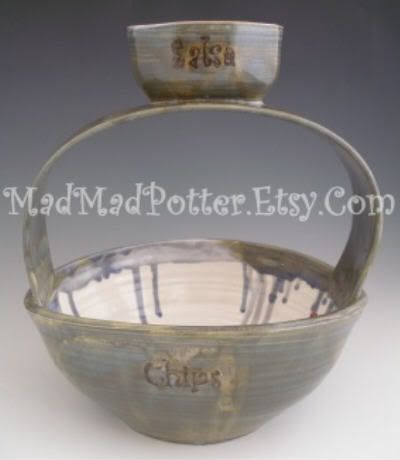 Here is the other chips and salsa server. The photo doesn't really show the awesomeness of the glaze. It is called antique blue and it mottles in a very interesting way.
Oh...wait...what's this? There's a surprise inside: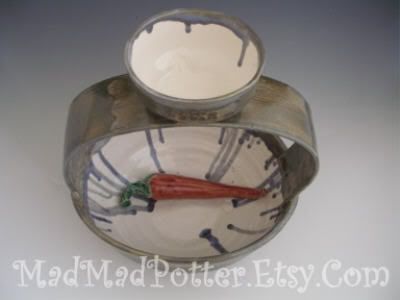 A nice big chile pepper to remind you what the salsa is all about! Boooyah!
I've also been working on some new and interesting crystalline necklace sets. I have some really gorgeous sets I will be listing in the weeks to come.