Here is a set of custom teacups I did for a friend. I think they are a very soothing shade of yellow. Yellow is one of my favorite colors, I certainly could use more of it in my life. I hope she likes them.
I did another custom order for my friend Diane. She requested 3 small bowls with tatting designs to put her tatting bits into. Plus I believe she collects small bowls. This is a close up of one of the bowls, I really love the glaze on this one.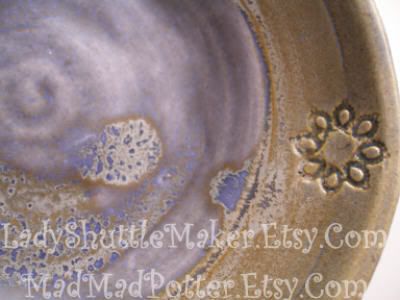 It seems that I have been doing a lot of custom orders these days which is perfectly fine. I certainly prefer to be kept busy.
Finally, here is a stack of crazy teacups and saucers with tatting designs. These will be listed in my Etsy
tatting shop
.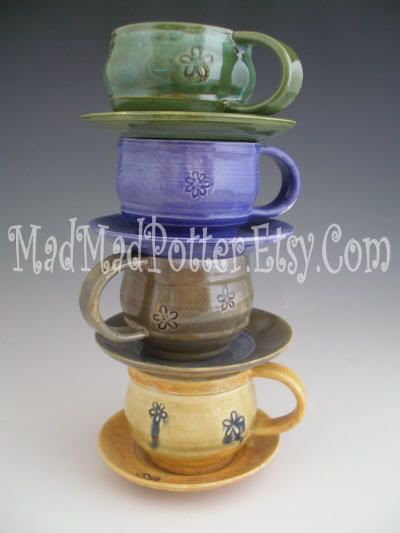 I love the orange one where the glaze ran while in the kiln. It's a bit surreal and I like that quality.