Hello world! I have been blogging about my
tatting endeavors
since March of 2007.
Why I haven't started a blog about my ceramics only God knows. So yes it is waaay overdue but better late than never right?
My plan is to pick items from my
Etsy shop
to feature. Here is the first.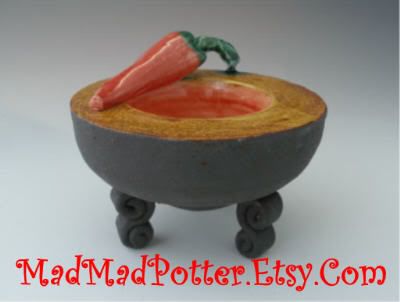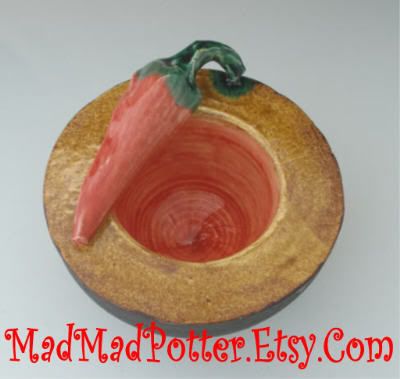 This is a wonderful decorative yet fully functional Salsa dish. It is a double-walled vessel which means that it has two walls and is hollow on the inside to make the piece lighter than it looks. This is an advanced potters technique.
It is 100% handcrafted by me. When I say the word "handcrafted" it means that I start with a lump of clay and end up with what you see. I generally do not use molds or pre-manufactured parts.
The pepper that you see was hand sculpted.
This piece has elegant tri-pod feet.
It really is a delightful little pot.